Digital Pet portrait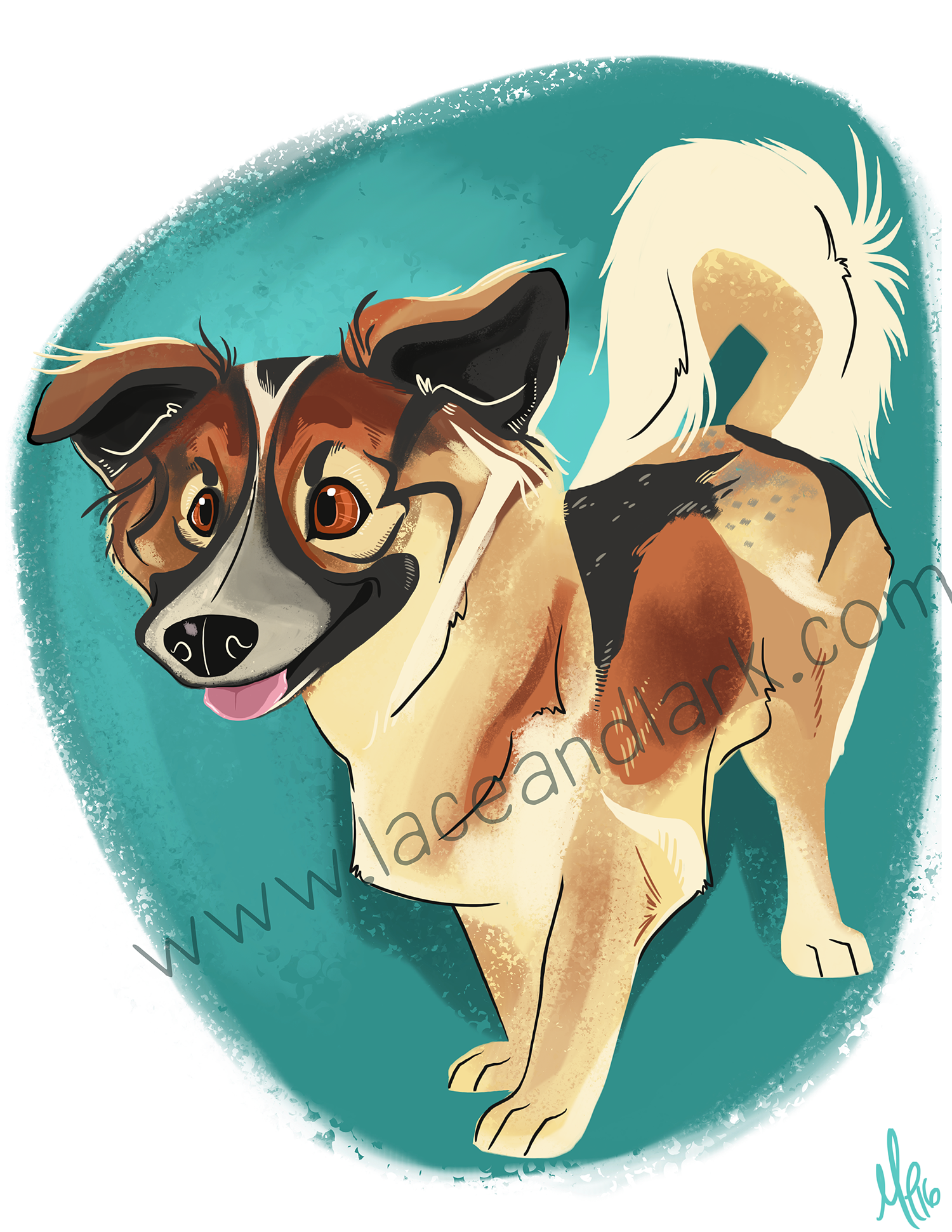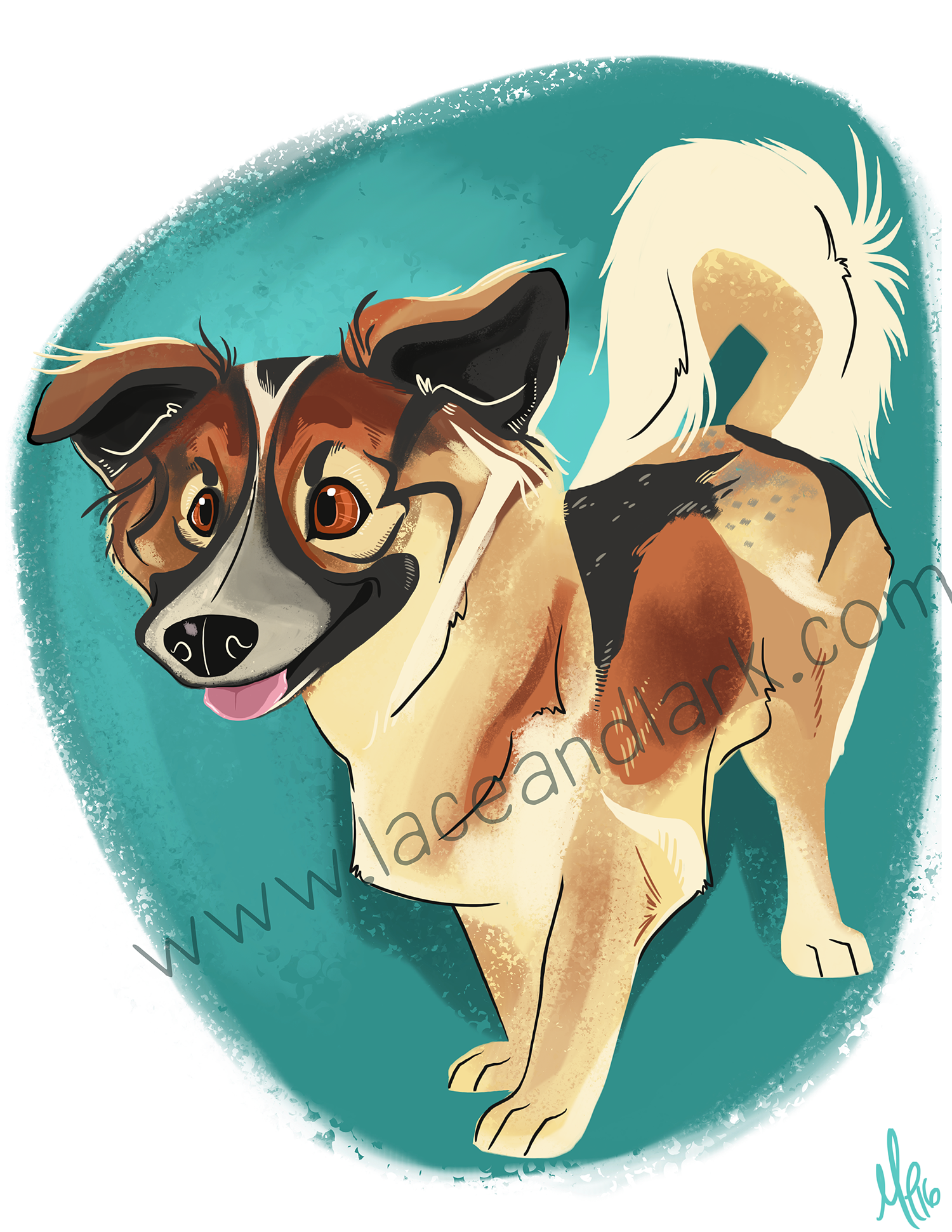 Digital Pet portrait
How it works:
Email me at melanie@laceandlark.com with a few images of your pet and complete the questionnaire at checkout

If you have an idea for a pet portrait not listed here just ask me! Take a look through my portfolios to get a sense of the different styles I can provide.
Default sizing is U.S. paper (8.5'' x 11'') at 300 dpi. Feel free to request custom sizing and we can work out a custom order.

Once I receive both your pictures and your payment I will begin your portrait. Turn around for portraits is 1-3 weeks. Special orders may take longer.
Once I am satisfied with the portrait I will send a low resolution image with a watermark for you to review. Small change requests are free at this time- additional changes or large revisions will have a $10+ fee
I will send you a completed digital high resolution file to your email once the work has been completed.

At this time physical prints are not available.

There are no refunds for completed work
The artist retains the right to any original art work created. If there is any reason you do not want me to display the work in my portfolio or social media (i.e. the portrait is a surprise gift) please let me know.
Please please please credit me if you choose to post your portrait on social media!